What You Need To Know About Burns Night
What You Need To Know About Burns Night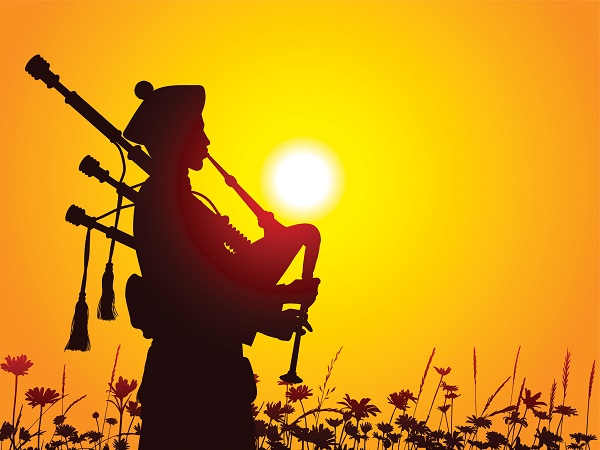 January the 25th is looming, and that means Burns Night is nearly here! Burns Night is marked around the world by staging suppers thrown in honour of Scotland's most famous poet – Robert Burns! Read on to get the low down on this annual celebration and whet your appetite for a bit of haggis!
Who was Robert Burns?
You may have merrily sung the New Year's Eve song Auld Lang Syne once upon a time, and Robert Burns was the creative mastermind behind this well-known tradition. Known as the "Scottish Bard", Burns left a legion of mourning friends and fans after his death in 1796. Friends gathered on the fifth anniversary of his death to celebrate his life, eating traditional haggis, neeps and tatties (minced offal, turnips and potatoes) and drinking whisky while reciting Burns' works. More and more people begin observing Burns Night and it became a tradition that lasts to this day.
Burns Night celebrations in London
If you're in the English capital this Saturday, you can still get into the Scottish swing of things and maybe try a wee dram of whisky. Vinopolis are offering a Burns Supper and Whisky Masterclass on Friday 24 January, and the night features a piper to welcome guest, whisky cocktail reception, tasting session with whisky expert Tom Forrest and three course traditional Burns Supper. You'll also experience the legendary toast to the haggis!
For a truly authentic experience, Scottish restaurant Boisdale is a top choice. The owner Ranald Macdonald has three outlets in London and has created a special "Union Haggis" for this year's Burns Night!
If the Burns Supper doesn't sound like something you want to try, maybe the comedy will be more to your taste. The Burns Night Comedy Gala will do a fine job at giving the January blues the elbow as this one-off show will feature a host of Scottish and British comedians! Taking place at the Leicester Square Theatre on January 25, the gala launches the 2014 programme of the Glasgow International Comedy Festival and is sure to bring the laughs to London.
Discover the secrets of Scotland for yourself
Is all this talk of haggis and highlands making you curious about what else Scotland has to offer? It's easier than you think to visit our northern neighbours, as a day trip to Edinburgh by rail will give you hours to spend exploring this beautiful city. Or if you want to spend an evening chowing down on tasty Scottish cuisine (the country doesn't just specialise in haggis and root vegetables; the seafood and shortbread is also delicious), why not stay overnight in the capital and enjoy more time tickling your taste buds!
What are you up to on this year's Burns Night? Normal Saturday or bring on the celebrations? Whether you take part in the festivities or not, it's a great excuse to have some fun this January. If you're not Scottish, you can make the most of it and learn a little bit about a different culture too!