Read Time:
1 Minute, 41 Second
London in the light is undeniably beautiful, but it's when the sun goes down that the magic happens. London sunsets bathe the city in an incredible glow and the mixture of historic and contemporary architecture blend together in unison under the fading light. Here are five stunning shots of sunsets in London, taken from various perspectives across the city. Maybe this will inspire you to snap a few pictures next time you visit London.
1. Tower Bridge and The Shard from the River Thames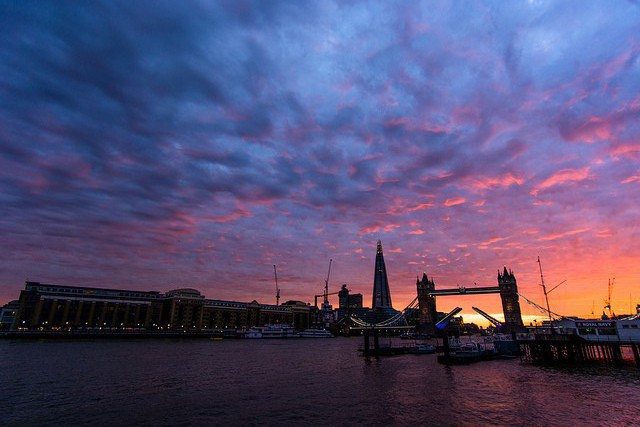 Photo by Chris Eason on Flickr
This fabulous photo captures the Victorian Tower Bridge alongside London's newest skyscraper, The Shard, from a River Thames perspective. The bridge's bascules are being raised to let a boat through.
2. Twilight view from St. Paul's Cathedral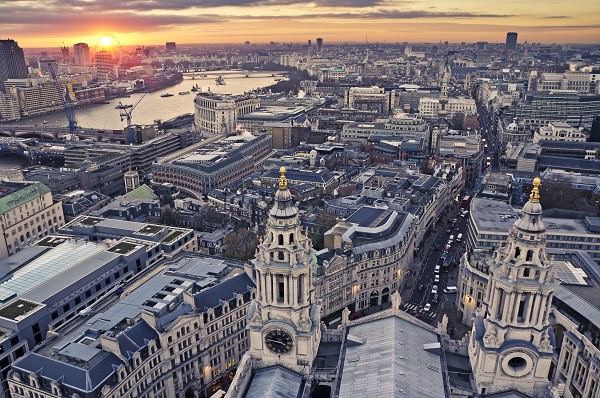 This wonderful view is from the heights of the Golden Gallery at St. Paul's Cathedral. You'll have to climb 528 steps to reach the the Golden Gallery, but the bird's eye view at the top will be worth it.
3. The City of London skyline

The City of London is the part of London that originally lay within the ancient city walls. Today, it houses London's dynamic finance centre and is filled with glossy skyscrapers and notable landmarks.
4. The London Eye and South Bank as seen from The View from The Shard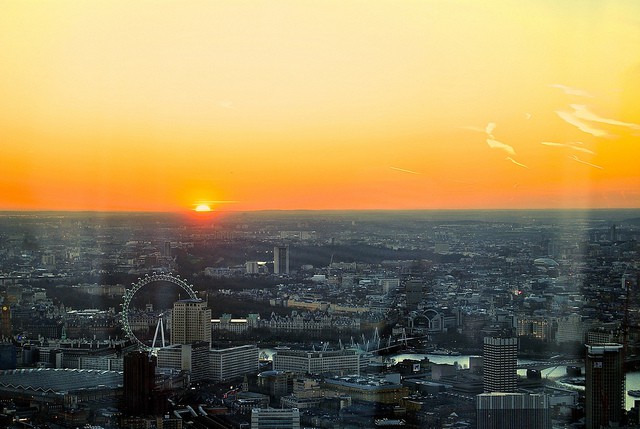 Photo by ytulauratambien on Flickr
This photograph is from the viewing platform at The View from The Shard. Located 72 storeys above London, The View from The Shard gives 360 degree views of the capital. You can visit just before sunset to see London in the light and the darkness as you can stay at The View from The Shard as long as you like!
5. Serpentine Lake in Hyde Park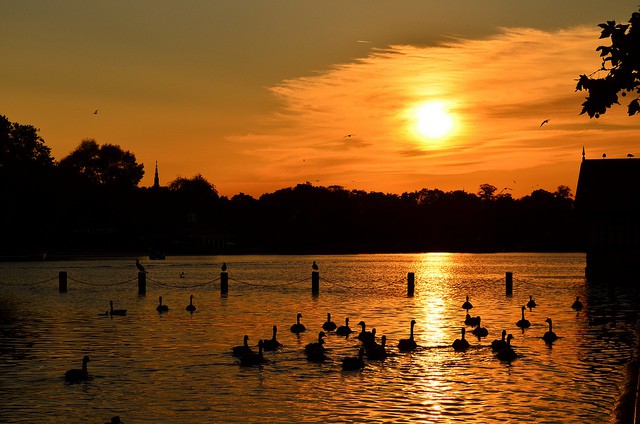 Photo by Garry Knight on Flickr
London has some glorious open spaces – this photo was taking at Serpentine Lake in Hyde Park. London parks are ideal places to spend lazy summer evenings and the lakes and gardens are especially idyllic.