Read Time:
12 Minute, 21 Second
Solo travel can be exhilarating and a little scary, but there are fewer places better to travel alone than London. Whether you travel for history, culture, food or the gram, London has something for everyone. Like with any destination when travelling alone, or with company, keep your wits about you and you'll be fine. Londoner's have a bad reputation but we're a friendly, diverse and multilingual bunch, making London one of the best places to travel alone.
Getting to London
You can simply use your contactless debit or credit card to get on to any tube station or bus and be charged at the cheapest rate. If you do decide to buy an Oyster Card you can either keep topping it up (the minimum is £5 and you are charged the same as using your debit card). If you're using your Oyster Card for 5 or more days within a week, it's normally cheaper than using Pay As You Go. Don't forget to keep your Oyster Card, it's reusable!
From the Airport
It has become incredibly easy to get in to Central London from all the London airports in recent years with buses and trains running earlier and later. The Heathrow Express will get you in to London Paddington in an incredible 15 minutes and a single will cost you £22.00 off peak, £25.00 at peak times and only £5.50 if booked in advance. The District, Circle, Bakerloo and Hammersmith and City lines run through Paddington. You can also catch the bus for as little as £7.50 for a single to London Victoria on the National Express or Megabus.
Travellers from Gatwick can also book a bus to Victoria, for under a tenner but the Gatwick Express is by far the easiest way. It runs a direct, premium service between Gatwick and London Victoria departing every 15 minutes during peak times and it takes around 30 minutes. A single will cost you £17.80, it's often cheaper to buy a return journey at the same time.
Stansted is a similar story, with trains to Liverpool Street, Tottenham Hale, and Stratford, with a change at Tottenham Hale if travelling to Stratford.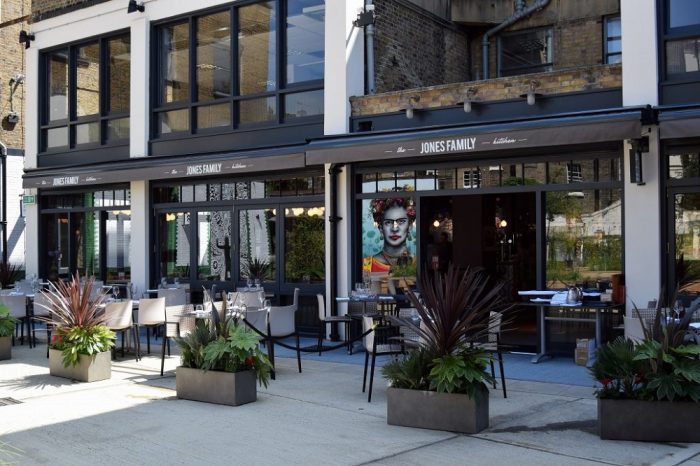 From the Bus Station
Travelling to London by bus or coach is a piece of cake. Both the National Express and the Megabus have many routes to London from all over the UK and The Republic of Ireland. Whichever route you take you'll be dropped off at Victoria Coach Station on the Victoria line, well situated to get anywhere in London. If you find yourself in need of refreshments, the new and vibrant Eccleston Yards has bakeries, wine bars, even yoga and everything in between.
From the Train Station
If you're travelling to London by train there are a quite a few places you might pop out; London Waterloo, London Paddington, London Liverpool Street to name a few. Check Transport for London to see the best way to get around London from your chosen train station, or download City Mapper.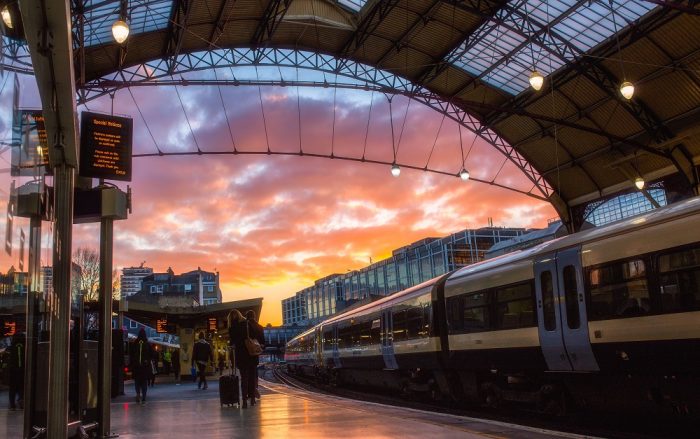 Where to Eat and Drink in London for Solo Travellers
Where to Eat
With just under 9 million people living in London, there is no shortage of places to grab a bite. From Mongolian to Peruvian, you can eat anything you like in London, but when travelling solo, dining out can be a daunting thought.
For solo diners, bar seating is key and there are many central London locations that have incorporated this useful design into their interiors. The pastel walls of Lina Stores in Soho are the perfect place to dine alone, and in the warmer months you can enjoy you £6 bowl of pasta al fresco in the shop window. It's also great for breakfast! Tapas restaurant Barrafina has a very similar vibe. Roti King is great for a flavoursome quick bite, serving Malaysian dishes for very reasonable prices and open til 10:30pm.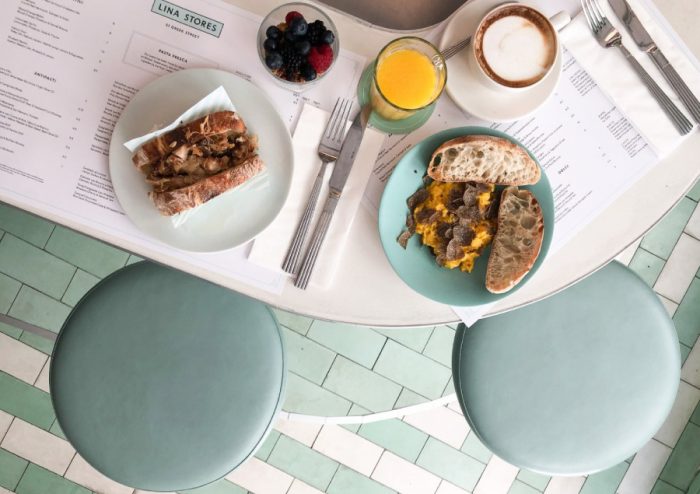 Food markets are another great option for solo travellers looking for a bite on the go; Borough Market is the biggest in London and in the lovely London Bridge. Maltby Street Market is also a good choice and right near the famous Bermondsey Beer Mile and Tower Bridge, or Greenwich Market is right by Greenwich Park, The Cutty Sark and The Royal Observatory.
If you're not shy of dining alone and need no excuse to take your fine self somewhere fancy, XU on Rupert Street showcases a creative take on traditional Taiwanese cuisine, and the interior is inspired by the original social clubs and luxury dining rooms of 1930's Taipei. They even have tables laid out for one.
Another great way of eating out when travelling solo, is Supper Clubs. Eat With lists loads of innovative supper clubs in London, and Rosie Llewellyn of best-selling supper club A Little Lusciousness is currently presenting a new series of suppers – A Taste of my Travels; featuring food, drinks and memories from some of Rosie's favourite destinations. Rosie also says that 10% – 30% of her guests come alone, so you're sure to find willing conversationists!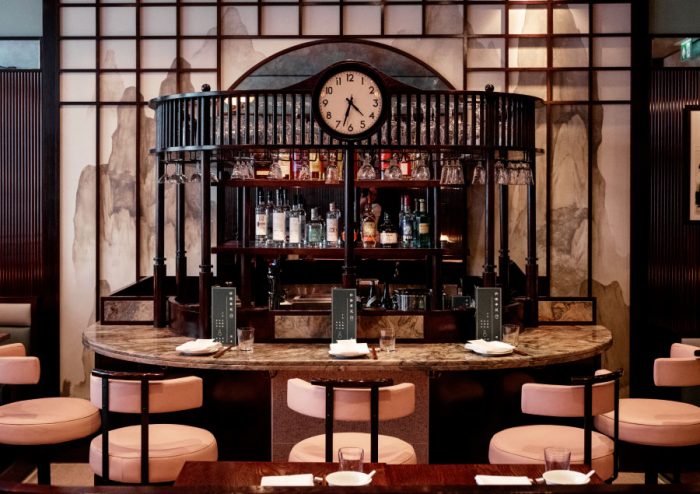 Where to Drink
Drinking is a major pastime in London, but for the solo traveller the idea of cramming yourself in to a crowded bar or club could seem bleak. If that is what you fancy then head to Soho and club to your hearts delight, but if not, London is full of cosy pubs and bars.
Gordon's Wine Bar is one of the most famous in London so it does get pretty busy. The upside of this is that the attitude towards the outside seating is one of communal sharing. If you're quick enough to get a table then expect to share, and if you see a spot grab it! You never know who you might meet.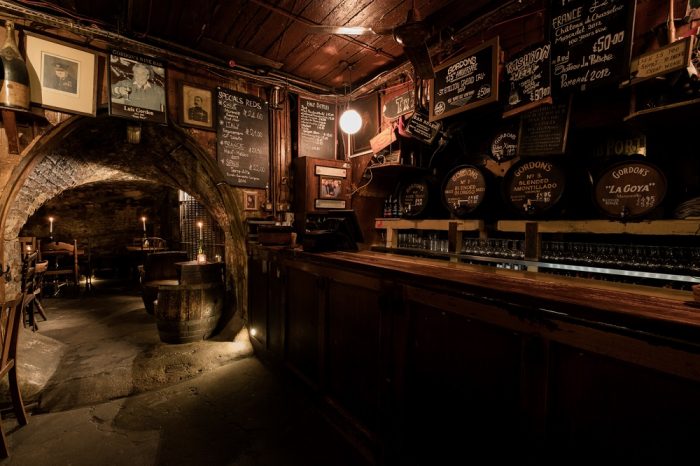 The craft beer scene in London is huge. Bermondsey is known for its Beer Mile and is jam packed with breweries and taprooms offering beers you won't find anywhere else. Brewers and people in the craft beer scene are usually pretty friendly and are happy to have a chat, especially about beer! Well-loved Beavertown have their brewery in Tottenham and has a great outdoor area and Howling Hops Tank Bar in Hackney Wick doesn't take bookings and has a relaxed and spontaneous feeling. Drinkers sit on long beer hall-like benches so it's the perfect place to have a chat or just soak up the atmosphere. Moor Beer in Bermondsey is one of the best too, a Bristol brewery regarded as one of the best in the world.
Why not try one of the many amazing rooftop bars in London? Let's face it when you go with a friend one of you has to end up sitting with your back to the view, whereas solo, you can have the view to yourself and not seem rude if you drift of in to your thoughts. Netil 360 in Hackney is a trendy place to relax, try Sea Containers if you're feeling flush or Queen Elizabeth Roof Hall or The Driver if you just want to chill.
Best Places to Stay for Solo Travellers
East London
Ask any Londoner to recommend you a hotel and they'll understandably struggle to name you more than the Ritz or the Savoy. There are thousands of hotels in London and the one for you depends entirely on why you're here. Are you looking to stay somewhere peaceful, in the heart of London's nightlife, or where the cultures at? The Curtain is an unbelievably trendy hotel smack bang in the middle of the even trendier Shoreditch. An all year round pool and terrace make it easy to chill on your own and the plentiful bars and restaurants of East London are only yards away.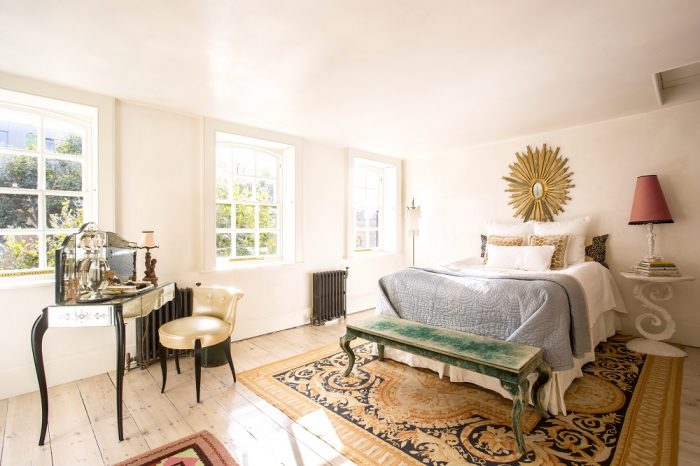 Described as a 'the most charming hotel in England' by Vogue, 40 Winks on the Mile End Road is a stunningly chic boutique hotel with only two rooms! Perfect for someone looking for a quieter stay. Situated a short walk from Brick Lane, Victoria Park and the bars and pubs of Bethnal Green, 40 Winks mission is to 'offer an antidote to the bland uniformity of most hotel chains'.
West London
The Pilgrim, a stylish boutique just around the corner from Paddington is a great choice if you want to be central but not in the thick of it. Hyde Park is less than 10 minutes away and you're only a few stops from beautiful South Kensington and the museum district.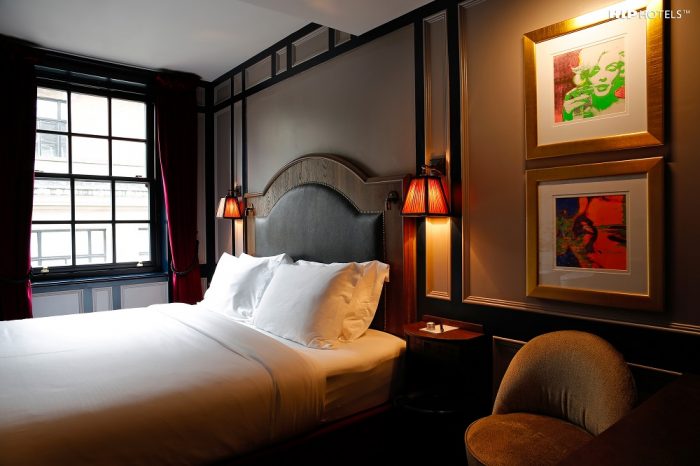 If you really want to be in the thick of it on your trip, Soho is probably the place to be. Mimi's Hotel Soho offers cosy and stylish rooms that wouldn't look out of place in Bond film for reasonable (for London) prices, and Z Soho on Old Compton Street is perfectly located for seeing a show. Both hotels have rooms specifically for solo travellers.
North London
The exuberantly classy Kimpton Fitzroy London in Russell Square is not kind on the pocket, but is incredibly luxurious and perfectly located to get to Camden, Marylebone and Regents Park. Rooms are simple yet incredibly stylish and there is an incredible bar inside. Situated in the stunning area of Hampstead, The Haverstock is surrounded by boutique shops, beautiful pubs and independent restaurants. Hampstead Heath is a 15 minute walk away and it's one mile away from Camden's markets and cafes.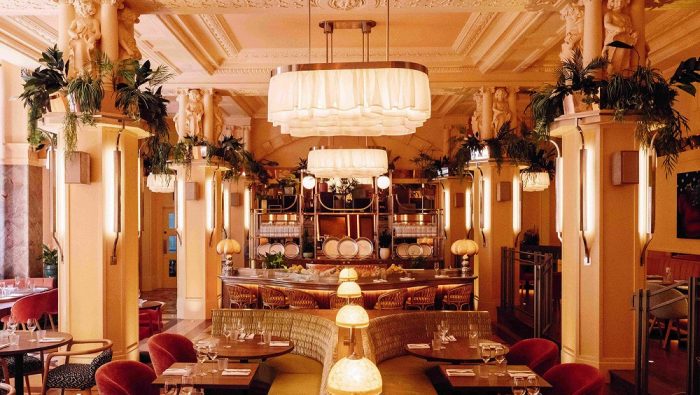 South London
St Christopher's Inn Village is a lively hostel on Borough High Street and the first in the UK to offer capsule beds, a 'bed in a box' concept popular in Asia. It's affordable, right near Borough Market and the South Bank and prides itself as a bit of a party place. Their newly renovated bar Belushi's offers live music, beer pong, DJs and open mic evenings.
Located above a pub The Tommyfield has six beautiful rooms and is in Kennington, just over the river from Pimlico. Egyptian cotton, a Nespresso machine and black out curtains are in every room!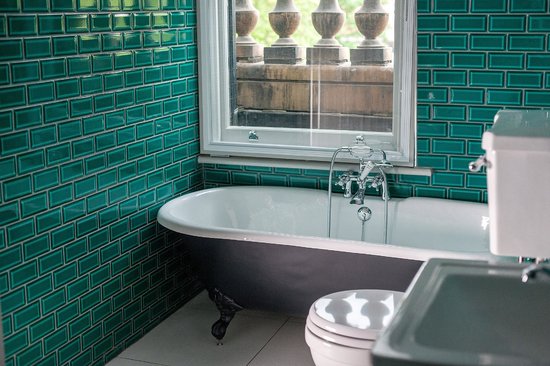 What to See and Do in London
Unique Shopping
Why not pick up a few things while you're in one of the best cities in the world? Greenwich Market has some beautiful little boutique shops running around the perimeter of the market as well as artisanal market stalls selling handmade goods. London is full of beautiful bookshops and wandering around and finding them is a great solo activity.
If it's beautiful boutiques you're after then Highgate Village is great. Beautiful surroundings, independent boutiques and lot's of great restaurants to catch a bite, you can easily spend the whole day here. Another area that combines a beautiful setting with independent shops is Marylebone High Street. Close to Madame Tussauds and Baker Street, you can ping down this opulent road from stylish bakery to ribbon shop, and don't forget to follow your nose and find La Fromagerie for lunch.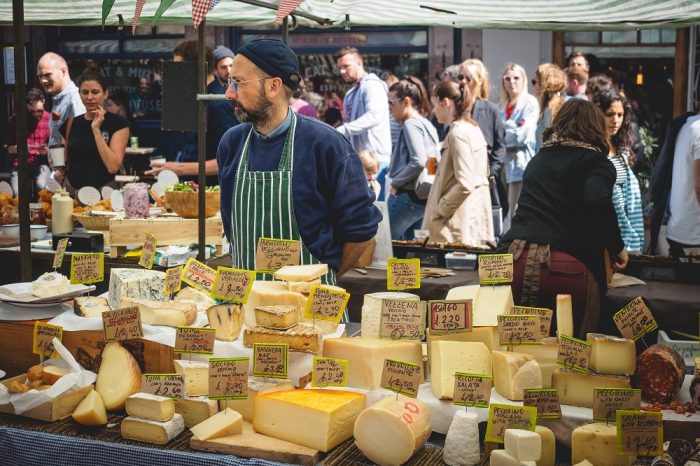 One final place for a sot of light shopping is Broadway Market in East London. Market stall upon market stalls heaving with giant chocolate brownies, oysters, handmade jewellery, vintage clothes and F.Cooke, one of the oldest pie and mash shops in London. Pop in to The Dove pub for an interesting beer!
Go For a Walk
A walking tour is a great way to see a city, hitting a load of the best sites in one go. Equally, London prides itself on its beautiful parks. Victoria Park in east London is a stunning oasis and a hotspot for sunbathing in the summer. The Pavilion Cafe situated by the boating lake is a great place to grab lunch and people watch, but be quick as it fills up fast. On the other side of the park there are lots of pubs and boutique shops in The Village, or go for a row on the lake!
Hampstead Heath is a must when in London. Rain or shine this leafy sanctuary is the perfect place to temporarily escape the hustle and bustle of London. The Hampstead Ponds are wild ponds for swimming and are incredibly refreshing in the summer and bracing in the winter!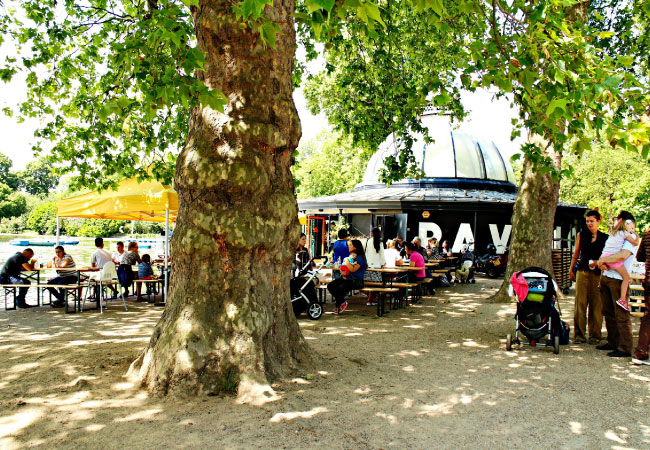 See a Show
Theatreland is the name fondly given to the area in the West End that is home to approximately 40 venues. Many of the buildings are beautiful just to look at but if you did fancy seeing a show, weekday matinees are usually fairly affordable. 'Restricted view' tickets are also an option for keeping the costs of going to the theatre down, but the quality greatly varies! Better to Google it.
Smaller fringe venues like the Soho Theatre, The Hen and Chickens, The Old Red Lion and The King's Head all have smaller and often more varied productions for much less than the West End.
Shakespeare's Globe is another great way to soak up some culture while your hear. You can get seats but it's more traditionally Elizabethan to stand!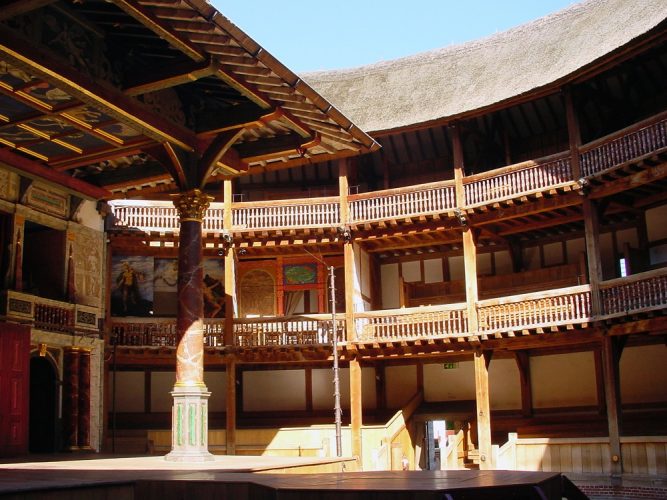 Find an Unusual Museum
There are nearly 200 weird and wonderful museums in London. By all means the famous ones are 100% worth a look (especially The Natural History Museum), but why not go beyond the guidebooks and explore a couple of lesser known ones.
The Garden Museum in Lambeth is a beautiful space and the first in the world dedicated to the history and benefits of gardening and is perfect for a sunny day. If The Horniman Museum wasn't in the mysterious land known as south London, it would be one of the most visited in London. Full to bursting with objects collected by Victorian tea trader Frederick John Horniman. Anthropology, music and natural history were all of interest to Horniman, with its most famous resident a giant stuffed walrus. It's a fantastic insight in to how the Victorians made sense of a rapidly progressing world.
Head over to fascinating Bethnal Green in east London and go back to your childhood at the V&A Museum of Childhood. Recognise toys from your younger days and have fun getting all nostalgic. Pop over the road to Paradise Row for a reviving drink or some tasty food afterwards.