Golden Tours Job Opportunities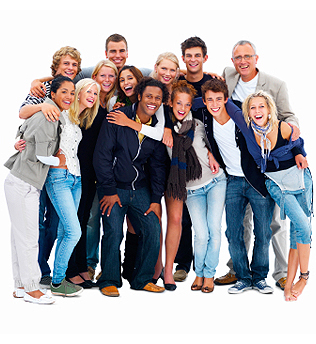 Golden Tours is London's leading Sightseeing Company. As part of the Gray Line family, we help thousands of tourists make their trip to England a memorable experience. Since 1984, we have developed our extraordinary range of tours and services and grown from a team of 3 to a family of over 200 employees.

Would you like to join the Golden Tours family? Do you think you have the passion and enthusiasm for tourism and do you want to share this with our visitors?

Our current career opportunities can be found below. We look forward to receiving your application.
*************************************************************************************************************************************************************
Latest Jobs
*************************************************************************************************************************************************************
Trainer and Customer Care Manager
Golden Tours sightseeing limited is London's leading sightseeing Tour operator.
Job Description
Manage the smooth running of the guest relations department.
Work as part of a team to maximise guest satisfaction and comfort, delivering a positive and timely response to guest enquiries and problem resolution.
Implement effective processes for customer service representatives to interact with customers via telephone, email, and live chat.
Provide training on handling sensitive customer service issues.
Establish, monitor, and review customer service policies and procedures.
Ensure all customer feedback is followed up and dealt with appropriately.
Actively listen to and resolve complaints.
Undertake all management duties for direct reports.
Analyse customer feedback and provide strategic direction to continuously improve rating scores.
Support the development of the company vision, brand and management objectives.
Build and maintain effective working relationships whilst promoting the company culture and values.
Hours of work
Full time and permanent.
Working hours between 9am to 5pm Monday to Friday.
Location
Westminster, London
Salary
£25,000 per annum
Applicant's Criteria
Proven work experience as a Guest Relations Manager or similar role.
Customer service drive with outstanding communication skills.
Commitment to delivering exceptional guest service with a passion for the Tourism industry.
Leadership skills along with the ability to motivate a team into high performance.
Strong sense of responsibility and a professional presentation.
Excellent problem-solving and multitasking skills.
Excellent organizational and time-management skills.
A customer-oriented and professional attitude.
Ability to work flexible hours.
Proficiency in English but knowledge of other languages is a plus.
Please apply with your CV and a short cover letter explaining why you believe you are a good fit for the job
Sales and Customer Service Representative
Golden Tours sightseeing limited is London's leading sightseeing Tour operator. We are currently expanding our operations and looking for an enthusiastic Sales Representative to join our team in London.
We are not looking for experienced "hardcore" salespeople to smash through targets. We are a fun, friendly and enthusiastic sales team, so if you want to work in a sales environment and progress based on your performance, then do it within a friendly and driven team of like-minded individuals.
This role requires you to work outdoors at various tourist sights and stations and sell tickets for open-top bus tours, out of town sightseeing tours, and attractions.
Job Description
Selling the Open Top Bus sightseeing, attractions and theatre products.
Upgrading customers existing tickets and ability to promote and sell other attraction tickets and tours,
Ability to work unsupervised
Responsible for maintaining accurate records of all paper transactions
Achieving daily sales targets
Learning
Hours of work
We are offering a Full/Part time contracts. Minimum of 40 hours per week (Mar-Sep) and minimum of 20 hours per week (Oct-Feb) with an excellent opportunity to work overtime throughout the year.
Working hours between 8am - 6pm and times will vary.
Location
London
Salary
A starting package of £9.50 per hour plus weekly performance-based commissions is on offer.
Applicant's Criteria
Effective communications and customer service skills
Great personal presentation
Self-motivated with a strong work ethic
Excellent people skills and a sound team player
The ability to work unsupervised
Flexible
Target and results-driven

Please apply with your CV and a short cover letter explaining why you believe you are a good fit for the job
Important note:
UK applicants - You have to provide proof of right to work in UK (passport copy or other eligible evidence) to be sent by email or post before calling you for on site interview. If you cannot or will not provide in advance your application may be rejected. You must produce evidence in original form at time of interview.
Overseas applicants - Kindly note all fees / charges and other costs relating to your UK visa application with the Home Office, travel to UK under UKVI Skilled Worker Sponsorship are to be borne by you only. If you are eligible for the post and agree to the aforementioned in principle we will send you full details and related for your visa formalities.