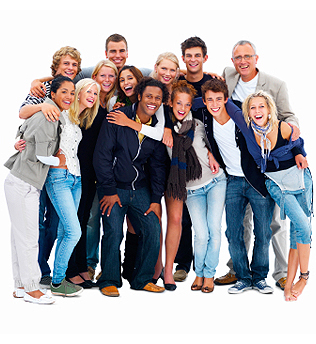 Golden Tours is London's leading Sightseeing Company. As part of the Gray Line family, we help thousands of tourists make their trip to England a memorable experience. Since 1984, we have developed our extraordinary range of tours and services and grown from a team of 3 to a family of over 200 employees.

Would you like to join the Golden Tours family? Do you think you have the passion and enthusiasm for tourism and do you want to share this with our visitors?

Our current career opportunities can be found below. We look forward to receiving your application.
******************************************************************************************************************************************************************
Latest Vacant Positions
******************************************************************************************************************************************************************
SEO Executive
Role overview:
Golden Tours is London's leading sightseeing Tour Operator, and we are looking for a talented SEO Executive to work with a senior SEO professional to ensure that our organic offering is market leading.
You will have experience in on-site SEO as well as some technical knowledge. You will have the ability to target the most relevant search terms and ensure that we are building the best quality links, with valuable partners. You will be able to spot an opportunity and quickly act upon it. This role is for somebody that has experience in the field but also a willingness to develop. The successful candidate will take leadership from the senior SEO team member.
You will be aware of what our competitors are targeting, and bring our online channels the best quality organic traffic. You will also have an input into the way in which the onsite content is written.
You'll be able to put your own stamp on your work. You must have good knowledge of various SEO tools, as well as keeping up-to-date with the latest developments. You will be a key member of our Digital team.
Role Responsibilities;
• Keyword Analysis
• Website Optimization and Site Analysis (title tags, meta descriptions, H1s etc.)
• Conducting Website Audits
• Backlink building and Outreach Campaigns
• Competitive Analysis
• Suggest and Implement Technical Improvements
• Measure Performance

Essential Criteria;
• Fluent written and spoken English is essential.
• SEO is your passion not just general Digital Marketing.
• Will have surrounded yourself in the world of SEO for at least 6 months.
• Have an SEO first attitude but a good understanding of why commercial decisions may impact rankings and visibility.
• Excellent knowledge of Google Analytics, Search Console and other SEO tools.
• Full understanding of link building, and what to look for.
• Be highly analytical and make data driven decisions.
• Knowledge of how website design and structure influence SEO
• Good understanding of other digital marketing channels, especially social media
• Experience of content writing for blogs and social media.
• Impeccable attention to detail with the ability to spot any gaps in our SEO campaigns
• Proactive and professional attitude to work and learning
• Well organized with a 'can do' attitude and able to work in a fast-paced environment
• A team player.

Hours of Work and Location;
This is an office based role in London.
Working hours are Monday to Friday 9am to 5pm.
Salary;
Competitive based on level of experience.
_______________________________________________________________________________________________
PSV Engineer
Job Description
• Servicing, maintenance and repairs to Golden Tours and DVSA standards.
• Continuous improvement of vehicle reliability.
• MOT preparation, planned preventative maintenance campaigns and quality checks.
• Vehicle fault diagnosis and ensuring reliability and maintenance is kept to a high standard.
• Work pattern currently is 4 days on then 4 days off working 12 hour shifts. The rota involves early duties & late duties and Bank Holiday work including Christmas Day if scheduled to work.
• Must have good communication skills & be able to deal with difficult situations
• Must have a PCV license.
• To provide information to the Traffic Office on any problems or issues experienced on Company services.
• To receive objectives and priorities from the traffic office which are to be followed in the supervision of Company services.
• To work to the instructions of the Traffic Office on matters delegated to you by the Head of Engineering.
• To assist drivers departing from garage and deal & repair any faults with vehicles.
• To report any incidents / accidents that occur within the garage.
• Any personal injuries to anyone on site at Alperton to be put into the accident book and escalated.
• Assist and supervise any issues with cleaners or shunters.
• Any issues with bus wash, cleaning of vehicles to be addressed and reported.
• Check vehicle defect card of each vehicle on its return to garage. Sign card off with action taken. Record defect & repair on engineering sheet.
• Ensure you are aware of all company policies, rules & procedures and staff hand book & rule book.
• Look out for any hazards H&S issues within the garage. Report anything found in writing & make area safe.
Hours of work
Full time and permanent.
Working hours between 11am to 11pm on a 4 days work and 4 days rest pattern.
Location
Alperton, London
Salary
As per industry criteria
Applicant's Criteria
• Level 2 or 3 NVQ qualification or equivalent
• Knowledge of PSV or HGV maintenance
• Knowledge of engineering procedures and Health &
• Safety legislation
• Inspection of vehicles for the scheduled maintenance
• Electrical circuits and systems knowledge
• A Full UK driving license (6 points or less)
• Ability to be passed fit for a PCV pre-employment medical.
Please apply with your CV and a short cover letter explaining why you believe you are a good fit for the job.
_______________________________________________________________________________________________
PSV Driver
Golden Tours sightseeing limited is London's leading sightseeing Tour operator. We are currently expanding our operations and looking for an experienced PSV Drivers to join our team in London.
If you are able to demonstrate you are reliable, have a calm and caring approach and can deliver excellent customer service, then this is the right job for you.
Job Description
• Experienced driver with good knowledge of Central London's roads
• Flexibility to working at different shifts
• Good communication and customer service skills, you will be facing the customers
Hours of work
Full time and permanent.
Location
Alperton, London
Salary
As per industry criteria
Applicant's Criteria
• PCV / Bus Licence
• Drivers CPC / DQC Card
• No more than 6 points on driving licence (No CD's, TT's or DR's)
• Minimum 2 years London Bus Driving experience
Please apply with your CV and a short cover letter explaining why you believe you are a good fit for the job.
_______________________________________________________________________________________________
Accounts Payable and Receivable Manager
Job Description:
• Managed the accounts payable and receivable team and handle all their queries.
• Reconciling of accounts receivable invoices and reports with the back office system.
• Replying to accounts receivable and accounts payables queries.
• Supplier statement reconciliation on a regular basis.
• Perform monthly review of ledgers accounts in Sage for both creditors and debtors.
• PDQ reconciliation on a daily basis.
• General accounting/finance department duties.
• Ensuring aged debt is collected on time and that suppliers are paid in timely manner.
• Regularly review agents/resellers credit rating and adjusting credit limits accordingly.
• Ensure all new resellers/agents are vetted, credit ratings checked and also trade references obtained.
• Posting of cash book in sage and ensuring sage balance agrees with the bank.
• Check all third party ULR insurance claims and ensure that funds are received through ULR solicitors.
• Manage all internal accounts payable and accounts receivable documentation including ensuring soft copies of records are saved.
Candidate requirement:
• Sage experience essential.
• Previous Accounts Receivable and/or Accounts Payable experience essential.
• Excellent excel skills
• Excellent time management, communication (verbal and written), and organisation skills
• Have the drive to take ownership and responsibility for the quality and activity of their output
• Ability to work as part of a team, and under pressure in a fast-paced start-up environment
• Self-driven and highly motivated with a high attention to detail
Working Hours; Monday to Friday, 9am to 5pm including 30 mins paid lunch break.
Job Type: Full-time, Permanent
Salary: Disclosed upon application.
_______________________________________________________________________________________________
Golden Tours sightseeing limited is London's leading sightseeing Tour operator. We are currently expanding our operations and looking for an enthusiastic Sales Representative to join our team in London.
We are not looking for experienced "hardcore" salespeople to smash through targets. We are a fun, friendly and enthusiastic sales team, so if you want to work in a sales environment and progress based on your performance, then do it within a friendly and driven team of like-minded individuals.
This role requires you to work outdoors at various tourist sights and stations and sell tickets for open-top bus tours, out of town sightseeing tours, and attractions.
Job Description
Selling the Open Top Bus sightseeing, attractions and theatre products.
Upgrading customers existing tickets and ability to promote and sell other attraction tickets and tours,
Ability to work unsupervised
Responsible for maintaining accurate records of all paper transactions
Achieving daily sales targets
Learning
Hours of work
We are offering a Full/Part time contracts. Minimum of 40 hours per week (Mar-Sep) and minimum of 20 hours per week (Oct-Feb) with an excellent opportunity to work overtime throughout the year.
Working hours between 8am - 6pm and times will vary.
Location
London
Salary
A starting package of £9.50 per hour plus weekly performance-based commissions is on offer.
Applicant's Criteria
Effective communications and customer service skills
Great personal presentation
Self-motivated with a strong work ethic
Excellent people skills and a sound team player
The ability to work unsupervised
Flexible
Target and results-driven

Please apply with your CV and a short cover letter explaining why you believe you are a good fit for the job
_______________________________________________________________________________________________
Important note:
UK applicants - You have to provide proof of right to work in UK (passport copy or other eligible evidence) to be sent by email or post before calling you for on site interview. If you cannot or will not provide in advance your application may be rejected. You must produce evidence in original form at time of interview.
Overseas applicants - Kindly note all fees / charges and other costs relating to your UK visa application with the Home Office, travel to UK under UKVI Skilled Worker Sponsorship are to be borne by you only. If you are eligible for the post and agree to the aforementioned in principle we will send you full details and related for your visa formalities.